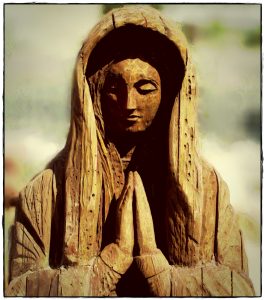 What is the most meaningful and memorable "thank you" you've ever received?
We posed this question to a group of experts who work with all types of community organizations, and we received some very inspiring responses!
As we read those stories, a clear pattern emerged: Whether the thank you was in response to a cash donation or the gift of expertise, time, wisdom (or all those things combined!), the most deeply appreciated thank you's were those that accomplish one or both of the following:
The

Thank You

 shows the connection between the initial gift and its direct impact.
The

Thank You

evokes pleasant memories – and a big ol' smile – every time the recipient of that thank you re-visits that token of appreciation.
If you are looking for new ways to show your appreciation to colleagues, board members, business associates, or volunteers, you may find inspiration in some of these examples that were shared by the experts.
Give an item unique to your organization or an individual in the organization
After completing a project with a family center that operates a social enterprise making beautiful moccasins,

Rhonda Lorch

received a beautiful dove grey pair with white fur and beaded toes. She noted, "every time I slip into them, my heart is filled with gratitude and thanks for such a wonderful gift.
Hildy Gottlieb

spoke of receiving an ebony arrowhead on a strand of deerskin. That gift was personally handcrafted by the enterprise manager she had been assisting in a Native American community. She still wells up just thinking about it 20 years later.
Joyce Lee-Ibarra

treasures a spiral-bound book full of notes from former colleagues and a handcrafted piece of jewelry with personally selected stones that was made by one of her managers, noting that the time and care to think about the recipient and what makes that person unique are what makes these items so special.
Other unique items include sterling and moonstone earrings made by a ballerina in a ballet company for which

Pauline Hechler

had built their development program,

Mary Cahalane

received from the board opening night tickets for life when she left her job at a theater company, and

Jane Garthson

still uses the African fabric bag she received after her service to an ecological farming organization.
Select a gift customized to the recipient's passions
Kivi Leroux Miller

shared that the most treasured appreciation items she has received are those such as unique pottery, wooden bowls, blank books, and earrings that were so "her" she could have purchased them on her own.
Beth Kanter

expressed how much she has been touched when someone makes a donation in her name to a charity she has talked about. Beth also loves it when she receives a hat unique to the location to add to her collection, and

Marc Pitman

feels the same when he receives a new bow tie – his trademark look!
When she was leaving a job in a grassroots nonprofit to move to a new position in the national organization, the local board gave

Marlene Oliveira

a beautiful pen, which she has used every day in the thirteen years since she received it and it is a visible symbol of her commitment to creativity and writing.
Renew the relationship
Richelle Morgan

and

Gayle Valeriote

both shared how much they feel appreciated when they are invited to continue a relationship with a group or are asked to come back for additional work with them. Being welcomed into a lasting relationship is a tangible expression that their work truly made a difference!
Pick up the phone
Debra Askanase

received personal phone calls to thank her for a small donation and another for her volunteer involvement, both of which left her "gobsmacked!"
Many of our experts, including Margie McCurry, Susan Detwiler, and Stacy Ashton, spoke of receiving "thank you" letters and testimonials that were so personal, touching and even humbling, that they have not only kept those letters but often pull them out to re-read. These letters get to the heart of the profound connection that has been made between individuals and what that connection means to each of them.
As we enter the season where donations of all sorts pour into organizations, saying Thank You may seem like just one more chore. But if the impact these expressions of gratitude have had on their recipients is any indication, it is clear that saying Thank You is an important part of building long-term friendships with the people who care about your cause. So much more than an obligation, showing gratitude can be a personal, joyful and sincere act that makes everyone feel good.
As Hildy Gottlieb noted in her blog, "The Sound a Thank You Makes," a sincere and specific show of appreciation makes a joyful sound when it lands on the recipient's heart.
Which leads us to ask…
What is the most meaningful and memorable "thank you" you've ever received?