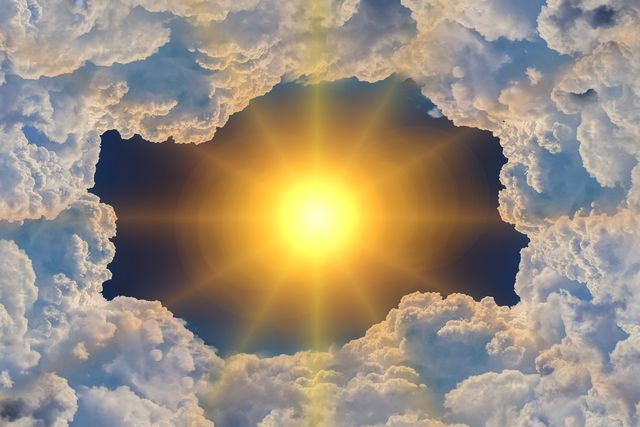 3 Words
that can Change
Everything
In this newsletter…
Invitations & Announcements
Catalytic Thinking Exercise: 3 Words that can Change Everything
Resources to Further Your Practice
Story of the Week:  Catalytic Thinking in ACTION
Invitations & Announcements:

NAMING THIS NEWSLETTER:
Our readers have spoken, and it is making us smile. After brainstorming all sorts of alternatives, it came right back down to the name of this whole effort. And so, this newsletter will simply be called "Creating the Future." Thank you to everyone who chimed in on that!
VOLUNTEER OPPORTUNITY:
If you have wanted to experience Catalytic Thinking in real time, this is the opportunity for you – volunteering as a documentarian for meetings at Creating the Future! Learn more here.
UPCOMING CATALYTIC THINKING CONVERSATIONS:
On Monday, April 12th, Creating the Future's board and community members will be applying Catalytic Thinking to two hugely important issues: First, we will finalize our board recruitment process. From there, we will begin applying our board's "Integrity lens" to the day-to-day operations of the organization. These are always energizing conversations! To experience Catalytic Thinking in action, watch or join in alongside us. Details - including links to our discussion so far - are here.
---
3 Words that Can Change Everything:

Infinite gratitude for all things past
Infinite service to all things present
Infinite responsibility for all things future
Given the many possible futures each of us might be creating, what leads the work of Creating the Future to laser focus on a healthy, humane, equitable world that works for all of us? In large part, it is the fact that those three words – gratitude, service, and responsibility – are at the heart of our work overall, and at the heart of the Catalytic Thinking framework.
The intentions behind those words are our collective best chance for systems change aimed at kindness, resilience, love, equity, and health for ourselves and our planet.
Over the next few weeks, this newsletter will dive into each of these topics, one at a time. There is so much to practice in each simple phrase, leading us to design systems for a more humane future for our world.
For this week's practice exercise, let's begin with all three of those words.
Try this:
Consider each of those words in your own life. What does it mean to live your life from a place of gratitude? Gratitude for what? For whom? What does it mean to walk into every situation from a place of gratitude?
What does it mean to serve? Serve who? Serve through what lens? What is true service to each other, to ourselves, to our world?
What does it mean to take responsibility for the future that we are creating? What does that mean for our daily lives, from the purchases we make to the interactions we have with each other?
As you begin each day, sitting with these questions can bring a moment of calm in the frantic doing of our lives.
What does it mean to be grateful not just for what is great, but also for the fact that the kids are screaming, that the boss is angry, that dinner isn't on the table yet?

What does it mean to be of service, not just to the people we care about, but to people we may not like so much?

What would it look like today, right now, to hold ourselves responsible for the future we are creating - in an argument with a loved one, in a tense moment at work?
In the coming weeks, we will consider each of these topics individually. For now, see what happens when you remember those three words in the morning before you start your day, perhaps again at lunch time, perhaps again before going to bed. And see what shifts even just in that noticing.
We hope you will begin to see why that quote from Gotō Roshi is at the heart of the Catalytic Thinking framework.
---
Resources to Support Your Practice:
Listen: What does it look like when a business is built around gratitude and generosity? What  about community work built around gratitude? This podcast will get your creative juices flowing!
Read: Catalytic Thinking will help you take responsibility for the future you are creating… Read it here. 
Learn: Will future generations be grateful to YOU for what you did in this moment? Our click-and-play class can help make that a reality.
---
Story of the Week:

Our last newsletter  was all about helping people feel included simply by the way we introduce them. Here is what Elaine Capes shared with us upon reading that newsletter
I so appreciate the segment on introductions. I can confirm first hand that when you introduced me in the Newsletter Review meeting, I felt extremely valued and was completely surprised and honoured that you had invested time to learn how I had been connected to Creating the Future. I did not anticipate that you even knew who I was!  I have shared that experience with others to tell them how it impacted me. From now on, I will be implementing this practice for myself.
Want to learn alongside other people who are also trying out Catalytic Thinking practices? Join our Catalytic Thinking in Action community on Facebook - a welcoming place where you can ask questions and learn from people like you who are experimenting with these practices. We look forward to seeing you there!
Help Keep Our Programs Freely Available
Most of the programs at Creating the Future are free or low cost, with liberal tuition assistance when they aren't.
If you find our programs of benefit, we hope you will consider contributing, to help keep these programs available to as many people as possible.   Donate here ...
eJournal Archives:
If you're new to our eJournal, or just want to remind yourself of past practice exercises we've shared, check out our eJournal archives here.

Creating the Future's Mission
Teach people how to change the systems they find themselves in,
to create a future different from our past -
all by changing the questions they ask.