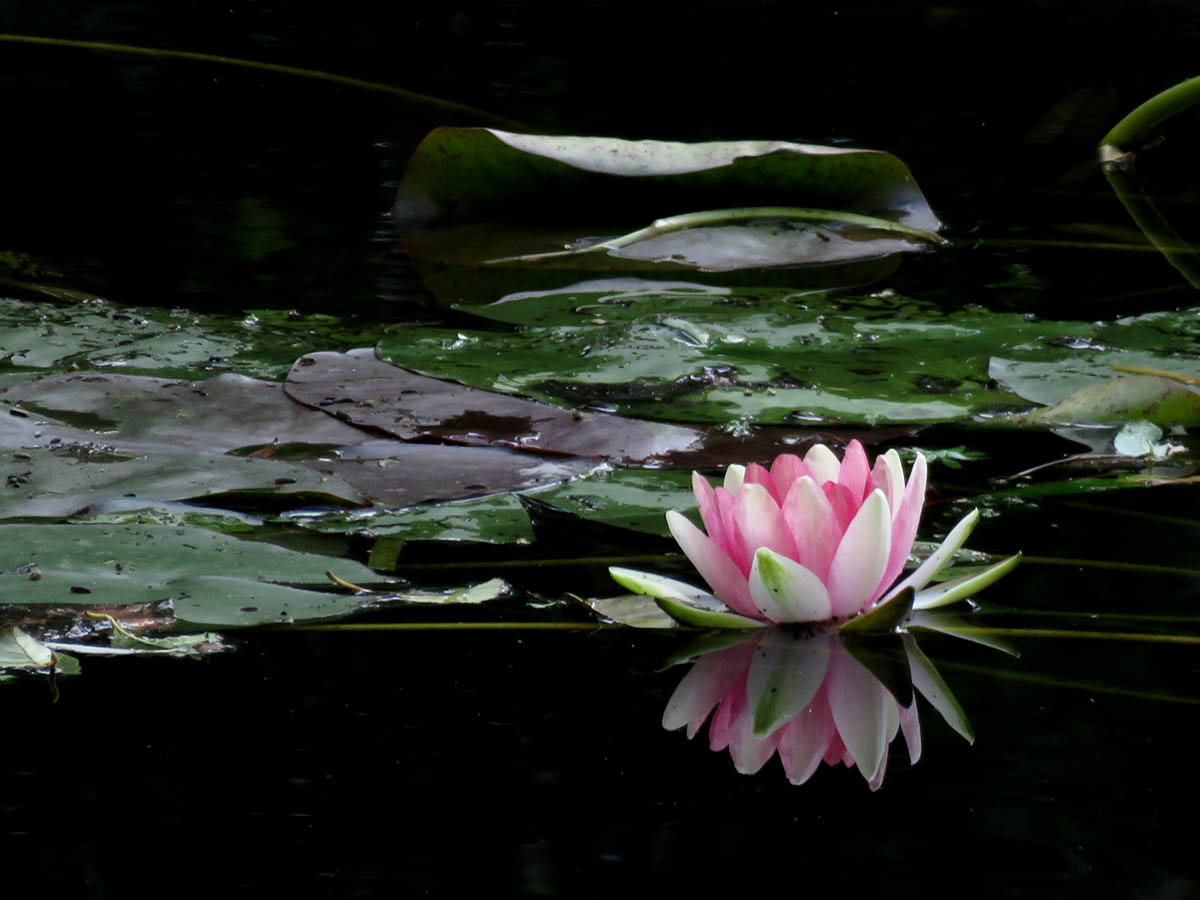 The truth about gratitude when life feels hard
Here is the simple truth about gratitude:
Gratitude can actually reduce the release of stress chemicals like cortisol into the bloodstream. And given the low hum (or perhaps the huge cacophony) of stress we are all feeling these days, that's a big deal!
Hildy explained the biology of why gratitude heals us, in her article about the brain science of why you're not thinking clearly.
This week's "try this" is therefore an exercise to help you find gratitude during these unprecedented times.
And keep reading after the exercise: You'll find a gift coming from our own gratitude to you!
Try this:
The exercise is simple. For one minute – yes, just one minute - be grateful for everything you see around you right now, everything you hear around you right now, every sensation you feel right now.
I am grateful for my in-breath. Without that, I would not be alive! And I'm grateful for the out-breath, that makes room for the next in-breath.
I am grateful for the kids fighting in the other room. They are normal kids, healthy and strong, and I am so grateful for that.
I am grateful for the painting on the wall. I remember when we got that painting. I am grateful for the painting itself, and for the memories it brings.
This may seem like it's too simple to work, but it is remarkable how instantly you may feel your shoulders relax. Just try it for one minute and see what happens.
For that one minute, express gratitude for every single thing you see and feel and taste, everything you hear and smell. And if possible, note why you are grateful – what that thing has made possible in your life.
And now, here's a gift coming from our own gratitude to you:
You want to plan for what's next, But…
There are not enough words to say how grateful we are for your insistence that this world can be a more humane, healthy place to live. You are the reason we do the work we do!
And so Creating the Future is taking a leap:
We have eliminated the tuition for our self-paced classes, and replaced it with "Pay What You Can."
 We know that many people and groups are struggling financially these days. Whatever you can afford, even if it's only $1, these classes are open to you.
Both classes are self-paced. And the tuition for both is "Pay What You Can."
Why are we doing this?
It is our hope that these self-paced classes help you create what is next for you personally and for your work. See how it works…
One More Thing:
If you are quarantined with someone who is abusive and you are afraid for the safety of yourself or your children, organizations in communities around the world are there to help. This article from the National Domestic Violence Hotline is a good start. If you know of a list of resources around the world, please reply to this message and we will share that with our readers.
Want to learn alongside other people who are also trying out Catalytic Thinking practices? Join our Catalytic Thinking in Action community on Facebook - a welcoming place where you can ask questions and learn from people like you who are experimenting with these practices. We look forward to seeing you there!
Help Keep Our Programs Freely Available
Most of the programs at Creating the Future are free or low cost, with liberal tuition assistance when they aren't.
If you find our programs of benefit, we hope you will consider contributing, to help keep these programs available to as many people as possible.   Donate here ...
eJournal Archives:
If you're new to our eJournal, or just want to remind yourself of past practice exercises we've shared, check out our eJournal archives here.

Creating the Future
is a collection of people around the world supporting each other in a grand experiment:
To determine how much more humane the world could be
if the systems that guide our work and our lives 
were rooted in questions that bring out the best in each of us.