Sharing Resources via Collective Enoughness:
The Art and Science of Sharing Resources
to Create a World that Works for All of Us
Right now,
you can finally move beyond "trying to do more with less."
Collective Enoughness helps you identify resources
that are hiding in plain sight,
waiting for you to activate them!

Are you eager to find more resources, for whatever you're hoping to do?
Are you curious about resource sharing - how it works and how you can apply it in your own work? 
Do you want practical steps you can take right now, to put Collective Enoughness into action and develop systems that make resource sharing "just the way you do things"?
What is this Class? Who is it for?
This self-paced class is for anyone looking for more consistent, sustainable resources for your ideas and projects - in your business, your community organization, your government office, your neighborhood or your life. 
The class will introduce you to Collective Enoughness, the simple yet powerful economic principle that "together we have everything we need; it is only on our own that we experience scarcity."  (Curious about how it works? Watch this short video.)
The class will briefly review the theory.
Then you will immediately put that theory into practice.

Through the video lessons, the study guide and the practice worksheets, you will see resources in a whole new way in example after example.
And you will begin identifying new sources of resource for whatever you want to do.
All at your own pace...
· Watch the Video Lessons
· Read the Study Guide and other articles
· Use the practice worksheets to apply what you learn to your own situations
Click on the Class Details below for more information!
Steps you can take right now, to begin immediately finding new resources for anything you are trying to accomplish

How small changes to what you're currently doing can create big changes in your results

Real-world examples you can use as a model for your own Resource Sharing efforts

How sharing resources can open up possibilities in your business, your community efforts, and your personal life

Aha's that will allow you to retrain your brain, to see resources that have been there all along

How to turn "things you can try" into systems that create repeatable results

What it takes to have Collective Enoughness become "just the way you do things" in your life and your work

How to identify people who care about the same results you care about - and how to turn that shared interest into shared resources
2 hours of class time, taught by instructors who practice Collective Enoughness in every aspect of their daily lives. (For a lesson-by-lesson description, see the right-hand side of this page)
28 page Study Guide, presenting the art and science of Collective Enoughness. Includes 13 pages of worksheets, to turn your learning and reflections into action right now.
Thought-starters prompted by the lessons themselves, to help you apply Collective Enoughness to projects you are already working on.
Articles with stories of Collective Enoughness in practice in a variety of business, community and personal settings
Welcome and Introduction to the Class
Introduction to Catalytic Thinking, the framework into which the practice of Collective Enoughness fits
How Collective Enoughness differs from the norm in project development (Part 1)
How Collective Enoughness differs from the norm in Social Enterprise project development (Part 2)
The Art & Science of Sharing Resources, from theory to practice
ORGANIZATIONAL PERSPECTIVE: Using Collective Enoughness to build a community benefit organization
COMMUNITY PERSPECTIVE: Using Collective Enoughness to grow food, eliminate waste, and grow a community's economy 
PERSONAL PERSPECTIVE: Using Collective Enoughness for a home improvement project
In the spirit of Collective Enoughness - that together we have everything we need - YOU will determine the tuition for this click-and-play class!
On the registration form, you'll see what the tuition was for this class before we changed to a Pay-What-You-Can format. You will also see the ability to choose a different amount that is entirely up to you.
"No less than you believe it's worth,
and no more than you can afford."
~ Gayle Valeriote, founding board member, Creating the Future
No one will be turned away.
Because we never want money to stand between you and learning approaches that will help to create a more humane, healthy future for our world.
If you don't find value in this class, we'll refund your registration. 
Once you register, classes are viewable at your own pace, whenever you choose to watch and as many times as you'd like. And you will have lifetime access to all aspects of the class. 
When does the class start?
Your class is available right now! Once you register, classes are viewable at your own pace, whenever you choose to watch and as many times as you'd like. And you will have lifetime access to all those aspects of the class. 
Can I access the class on my phone?
• All video aspects of this class are accessible on mobile devices, laptop and desktop computers, and your smart TV via YouTube.
• All documents are in PDF format. Any of your devices that can read a PDF will read the workbook and worksheets.
Is there a live component to the class?
Every few months, Creating the Future offers live Q&A sessions for individuals who have taken our self-paced classes. Watch for invitations to those sessions in your email (and please be sure we have your current email address!).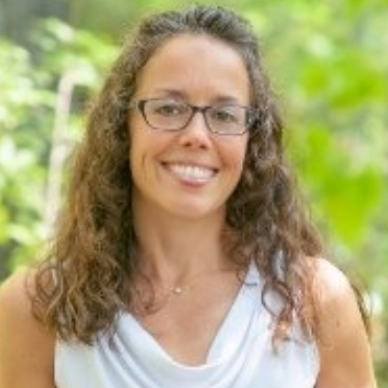 Rebecca Hurd
Rebecca Hurd is a fellow, faculty member and co-director (along with Hildy Gottlieb) of all Creating the Future's efforts. Noting that "Creating the Future's mission is my mission," Rebecca has been actively involved with all aspects of that mission since 2013, following decades of experience in both the business world (including global giant IBM) and community benefit organizations (including the Philadelphia Orchestra). Her primary focus is building community in her home state of Idaho and around the world, bringing people together to build relationships rooted in Collective Enoughness.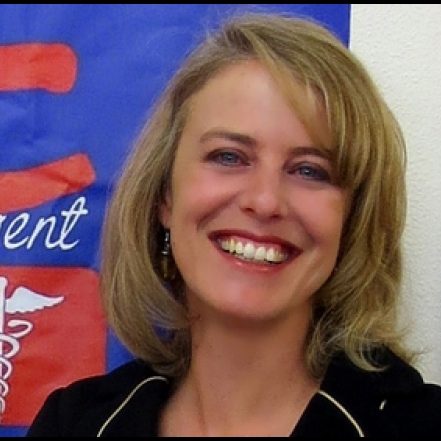 Christy McGill
Christy McGill directs the Office of Safe and Respectful Learning Environments for the Nevada Department of Education. Prior to that post, Christy spent 12 years building community systems rooted in people's strengths, as leader of the Healthy Communities Coalition in rural northern Nevada. A passionate and effective community-builder, and a fellow and faculty member at Creating the Future, Christy believes in extreme inclusion, because "everyone is needed if our communities are going to flourish."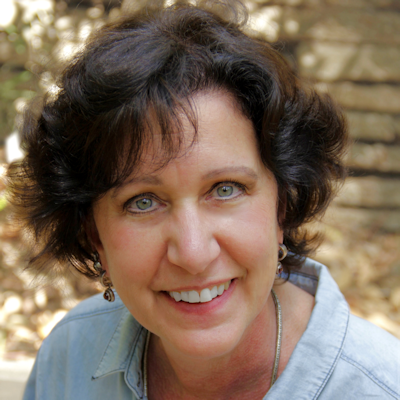 Hildy Gottlieb
Hildy Gottlieb is a social scientist and asker of powerful questions. She is the co-founder and Chief Boundary Pusher at Creating the Future, the creator of the Catalytic Thinking framework, and a strong advocate for the power we have together that none of us have on our own.