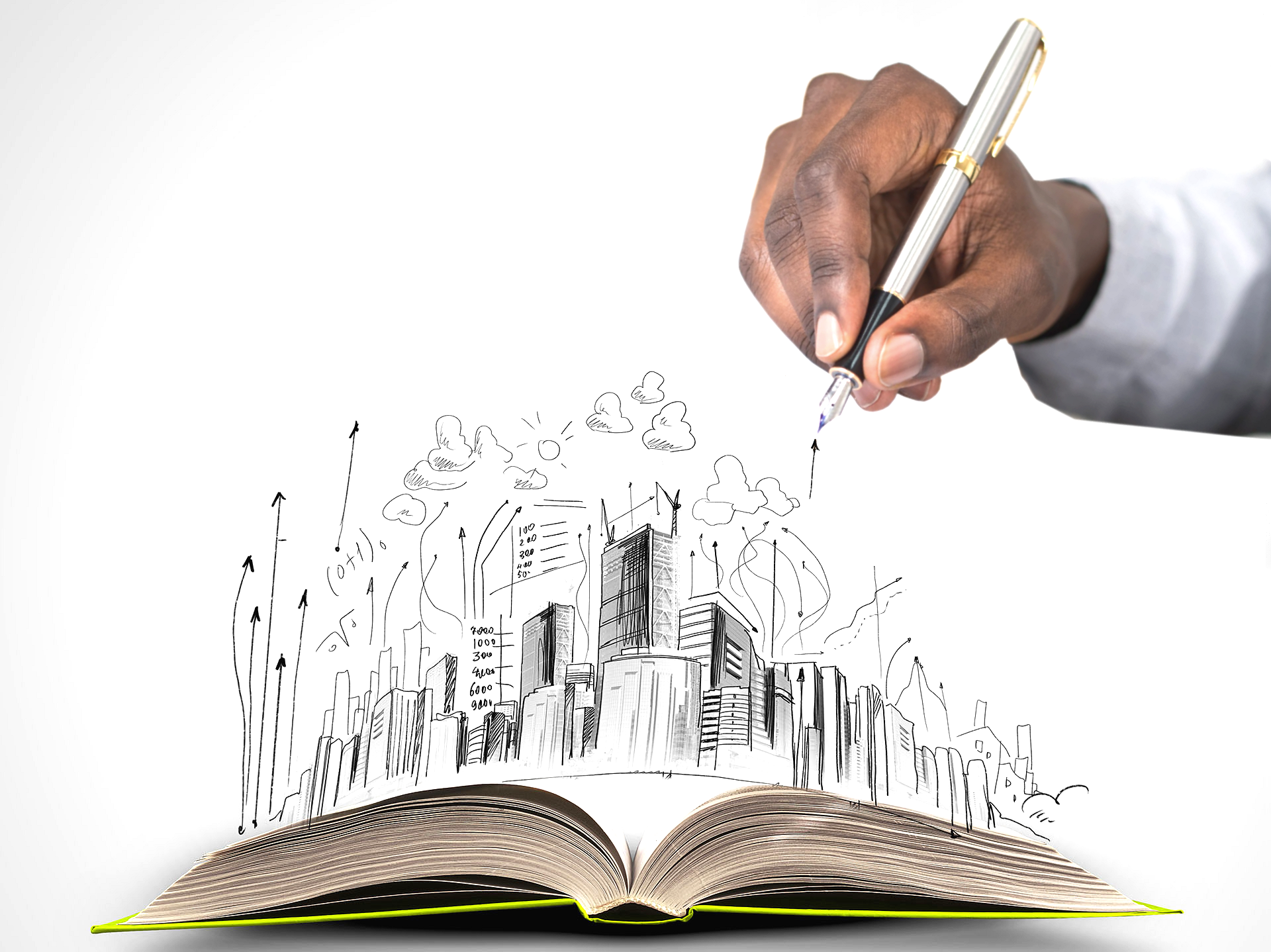 The moment to create what is possible is
RIGHT NOW.
First, a quick update (and an invitation!)
In the spirit of creating what is possible, this Monday, July 13th our board and community will discuss two items aimed at just that. And we hope you will join in.
Item 1: Celebrating the completion of our Guiding Documents
Item 2: The role of our "Integrity Board" regarding racial equity
Both these items are rooted in what is possible when we ask different questions. We hope you will join in the discussion and the celebration! Details are here.
And now, this week's main feature:
Creating the future we DO want…
Police reform. Racial equity. Climate change. Income disparity. A global pandemic and its economic fallout.
In every situation that presents itself, we have a choice. We can aim with laser focus on reacting to the problem, digging in to fix it, prevent it, find its root causes. Or we can pivot our focus, to aim at what is possible.
Despite our best intentions, efforts to fix problems tend to produce disappointing results - the war on poverty, the war on drugs, police reform.
The reason for that disappointment is simple:
It is impossible to create what we DO want by eliminating what we do NOT want.
Reducing violence is not the same as creating safety. Ending injustice is not the same as living well with each other.
Right now, as the world feels like it is collapsing around us, there is a powerful urge to fix what is wrong. It is therefore more important than ever that we pivot, aiming at what is possible – creating communities and societies that work for all of us
Not sure how to do that?
Let this week's practice exercise lead the way!
Try this
Virtually everyone reading this eJournal is having conversations about the current state of the world. You may be chatting with friends and colleagues, or you may be writing letters to elected officials or letters to the editor of your local newspaper.
In those conversations and letters, you can help people reach for what is possible by asking them to consider…
What would people need to have, to feel safe and healthy?
What would need to be in place?
What does safe, healthy, and equitable look like in practice? What would people see and hear and feel?
And specifically for elected officials…
Who will be affected by any changes that are made, and what would it take to involve them in your decision-making?
These are the kinds of questions that can lead to real change. That change could be as simple as expanding someone's thinking. Or they might apply that thinking to actions that lead towards the kind of communities we all want to live in. (For a sample, here is a letter Hildy wrote to her own local officials.)
Re-imagining systems to create what is possible is at the heart of Creating the Future's mission. As you use these key questions from the Catalytic Thinking framework, please share your results with us, so that we can share your stories with others!
Resources to Support Your Practice
These resources will help you move beyond reactivity, to create the future you want for your community and our world.
Want to learn alongside other people who are also trying out Catalytic Thinking practices? Join our Catalytic Thinking in Action community on Facebook - a welcoming place where you can ask questions and learn from people like you who are experimenting with these practices. We look forward to seeing you there!
Help Keep Our Programs Freely Available
Most of the programs at Creating the Future are free or low cost, with liberal tuition assistance when they aren't.
If you find our programs of benefit, we hope you will consider contributing, to help keep these programs available to as many people as possible.   Donate here ...
eJournal Archives:
If you're new to our eJournal, or just want to remind yourself of past practice exercises we've shared, check out our eJournal archives here.

Creating the Future
is a collection of people around the world supporting each other in a grand experiment:
To determine how much more humane the world could be
if the systems that guide our work and our lives 
were rooted in questions that bring out the best in each of us.