- Making the most of the week between the holidays
- December 26, 2017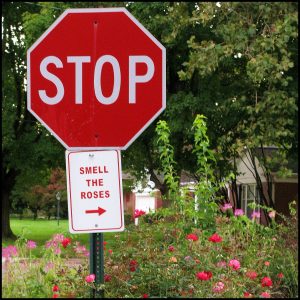 Making the most of the week between the holidays
The Week Between the Holidays
The week between the holidays allows time to relax and to catch up on the things our normally busy lives never seem to accommodate.
At Creating the Future, we appreciate this as a time for rejuvenation. In addition to delightfully mindless relaxation, we are taking time to read the when-we-have-a-minute stack of articles we've bookmarked, watching our save-for-later YouTubes, exploring things we've wanted to find time to explore.
If this sounds like your holiday week, here are 3 things to try, to get you ready for a great 2018.
#1: Take a Self-Paced Class on Resource Sharing
Our self-paced class on Resource Sharing / Collective Enoughness has been so popular, it has inspired us to produce a dozen more classes like it in 2018.
If you have sensed that together we have everything we need, and you have wanted to experiment with being part of the Sharing Economy, this class is perfect for this "week between." 8 video lessons, a 28 page workbook with 13 pages of practice sheets – and tons of stories of resource sharing in all walks of life.
And in the spirit of Collective Enoughness, tuition is only $49. Watch the intro here.
#2: Explore a Whole New Approach to Boards (and Organizations in General)
What if everything we have learned about how to build organizations and companies is really just ONE way, not THE way? What if there were more effective ways for those systems to bring out the best in everyone involved?
That is what Creating the Future is going to build in 2018.
After 3 years of research, discussion, and decision-making, we will begin taking action in January.
• If you are curious what workplace systems might look like that are different from the current norm...
• If you are curious about what systems might be more effective in supporting PEOPLE (vs sustaining structures simply because "that's just the way it is...")...
• If you are curious about what that might look like in your workplace, no matter where you work...
Then click here to join us as we create workplace systems rooted in Collective Enoughness, proving that together we really do have everything we need.
#3: Bring Out the Best in Those Around You
The hundreds of people who volunteer, take classes, experiment, contribute and partner with Creating the Future all have one thing in common: Their personal commitment to bringing out the best in those around them means that our mission is their personal mission.
During this holiday week, we invite you to think about how you would like to be involved, to further your own personal mission to bring out the best in yourself and those around you.
• Whether you want to take classes or volunteer to be part of a program team…
• Whether you are inviting us to partner with your organization to accomplish something awesome, or joining one of our own demonstration projects…
• Whether you are connecting with us to keynote or teach a workshop at your next conference, or sharing your own stories of success with Catalytic Thinking in your own life…
Whatever ways you have thought about being more involved with our work, the door is open – and we want to hear from you! RSVP here.
*****************
2018 is going to be a pivotal year in accomplishing our mission – systems change that creates a more humane world. We'll be sending a note tomorrow, telling you about all we have to look forward to in the year ahead.
For now, we wish you a joyful holiday week, with tons of opportunities to bring out the best in YOU.
If you find our free eJournal of benefit, add Creating the Future to your Amazon Smile account!
5% of your purchase will support our programs while you shop. Click here to help our systems-change mission while you shop!

Want to learn alongside other people who are also trying out Catalytic Thinking practices? Join our Catalytic Thinking in Action community on Facebook - a welcoming place where you can ask questions and learn from people like you who are experimenting with these practices. We look forward to seeing you there!
eJournal Archives:
If you're new to our eJournal, or just want to remind yourself of past practice exercises we've shared, check out our eJournal archives here.
Keeping Our Programs Freely Available
Most of the programs at Creating the Future are free or low cost, with liberal tuition assistance when they aren't.
If you find our programs of benefit, we hope you will consider contributing, to help keep these programs available to as many people as possible.   Donate here ...

Creating 
the Future
is a collection of people around the world, supporting each other in a grand experiment.
The experiment:
To determine how much better the world could be if the questions we ask in our day to day lives are bringing out the best in each other.
If everyone, everywhere, is bringing out the best in every person they encounter – and if the systems that guide our behaviors are built to bring out the best in all of us - how much closer will we all be to a healthy, humane world that works for all of us?