Hello to everyone who participated in the Catalytic Thinking workshop on November 13th!
It was energizing to be with you all, to share what I've learned in researching the factors that actually create social change. I so appreciate HandsOn of Central California providing the opportunity for us to be together that day.
To help you turn that brief introduction into practice, we created this resource page, filled with videos and other resources. I know you will find much to chew on here, to create the best possible results from your work.
The big favor I will ask of you all:
As you experiment with the resources on this page, please let us know what happens. Our mission at Creating the Future is to share what we learn as we apply Catalytic Thinking to create systems change. It would be SO helpful if you could help us document what you try and what happens when you do!
With much appreciation for your dedication to your community and our world,

After the workshop, I tried  ________________________________.
Here's what happened  ________________________________________.
A 2 minute intro to Catalytic Thinking (great to share with people who weren't at the workshop!)
A deep dive into the science behind the factors that create change
Catalytic Thinking: The Practices
This short video will introduce you to...
♦  Catalytic Listening
♦  Catalytic Decision-making
♦  Collective Enoughness
Collective Enoughness: The Art and Science of Sharing Resources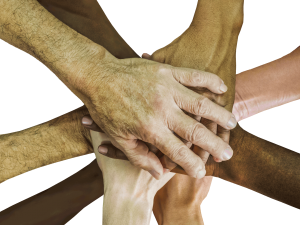 If you got excited as Hildy shared the concept of resource sharing / Collective Enoughness, this class will provide you with practical steps you can take right now, to put Collective Enoughness into action in all areas of your work and your life.
Want to learn alongside other people who are also trying out Catalytic Thinking practices?
Join our Catalytic Thinking in Action community on Facebook - a welcoming place where you can ask questions and learn from people like you who are experimenting with these practices. We look forward to seeing you there!
Creating the Future's e-JOURNAL
Our eJournal is where we share practical tips for bringing out the best in each other.
Tips you can try right now
Announcements of upcoming classes
Announcements of strategy meetings you can join, learning and practicing while real work gets done
Books to Further Your Work
Hildy's books are practical guides to make your work more effective.
And if you use the links below, Amazon will donate a portion of the book price to further Creating the Future's programs!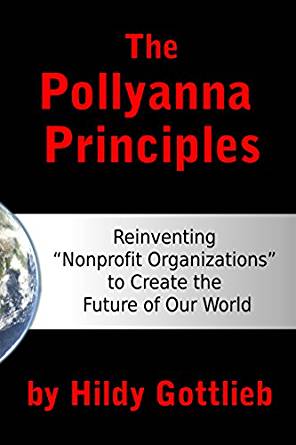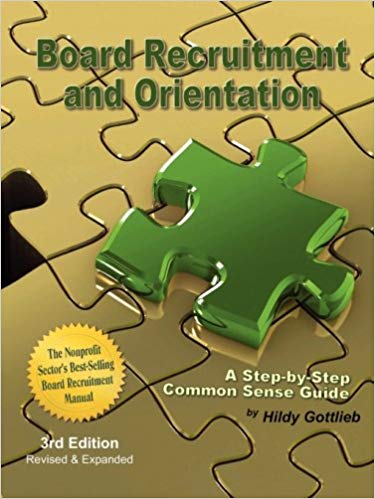 Board Recruitment and Orientation
The most-used manual for creating a powerful board, including issues like diversity and inclusion, and where to find the best board members.