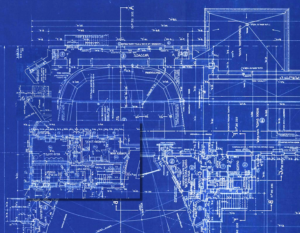 Stop doing strategic planning. Do this instead.
In this week's Systems Change Newsletter…
Invitations & Announcements
Catalytic Thinking Exercise: Turn your vision into reality
Resources to Further Your Practice

Story of the Week:

Catalytic Thinking in Practice
Invitations & Announcements:

Are you getting ready for PLANNING?
Creating the Future is hosting another webinar on Community Impact Planning – an approach to planning that was designed specifically for creating visionary, systemic change in communities. If you're hoping your next planning session will propel you towards creating a more healthy, humane, equitable community, this webinar is for you!
The webinar includes 2 hours of video content, plus a full 2 hours of live, interactive Q&A and discussion – a ton of information to help guide you step by step. Before heading into your next planning session, find out what will lead you to create dramatic community impact! Greater impact starts here…
Catalytic Thinking Exercise:
Turn your vision into reality!
It seems every fall, organizations focus on planning. We often wonder if this harkens back to childhood, as we prepare for a new school year. Or...?
Whatever the reason, fall is often the season for planning.
And so this fall, we will be dedicating our eJournal to the most effective planning approach for creating visionary community change:
Community Impact Planning
If you wonder why your strategic plans have failed to create systemic change in the conditions in your community, the answer is simple:
Strategic planning was not designed to create community change.
Strategic planning was developed by the military, then embraced by the business world. It was designed for gaining strategic advantage over an enemy (or the competition) to create short term gains (win a battle, increase profits).
In other words, traditional strategic planning is reactive and incremental by design!
In a sector whose whole purpose is community benefit, we can do better.
And so, over the next few editions of this newsletter, we will go through some of the key questions at the heart of Community Impact Planning. Because we want your next planning session to be guided by the most effective questions possible.
Let's start at the beginning, right now.
Try this:
Before starting to plan, ask yourself:
What are you hoping your plan will make possible for your community?
Imagine you had never encountered a planning process – that you've had no experience with how planning "should" be done. With that blank slate, what is the biggest, hairiest, most audacious dream you hope your plan could accomplish for your community?
Your community is why your organization exists. Which is why that's where your planning must start.
So think big. Dream big. And focus those dreams on your community.
If you could craft a workable, implementable plan that would accomplish your dreams for your community – what would you want that plan to make possible for all those people?
Start by setting that intention. And over the course of this fall, guided by Catalytic Thinking, we will help you take steps towards the biggest, most audacious plan you have ever crafted – a plan that makes your vision for the community achievable.
Resources to Further Your Practice:
LEARN:  Get started right now with the step-by-step of Community Impact Planning. Get started now…
READ: The timing of when you seek data for your plan will determine whether your plan is visionary or incremental. Read the facts here…
Story of the Week: Catalytic Thinking in Practice
This week's story comes from Rhianna Charchuk, our friend at ECVO - the Edmonton Chamber of Voluntary Organizations. Here is what Rhianna has been experiencing in ECVO's work with Catalytic Thinking:
We've been hosting gatherings with the non-profit sector in our community on 're-imagining social services.' Based on the questions of Catalytic Thinking, we focused on what the future could look like and the conditions for success. It was interesting to see some of the concepts you teach come up again and again, specifically the idea that together we have enough for everyone, we need trust and relationships, nothing is impossible, collaboration is key and the importance of creativity. It's exciting to see so much energy and hope that we can make change together!
Got a Catalytic Thinking story to share with our readers? Let us know here!
Help Keep Our Programs Freely Available
Creating the Future's eJournal is free. And there are no financial barriers to our classes – tuition is whatever folks can afford. Because we never want money to stand in the way of people learning.
If you value our content and our approach, please donate here – and please consider becoming a monthly supporter of our work.
eJournal Archives:
If you're new to our eJournal, or just want to remind yourself of past practice exercises we've shared, check out our eJournal archives here.

Creating the Future's Mission
Teach people how to change the systems they find themselves in,
to create a future different from our past -
all by changing the questions they ask.