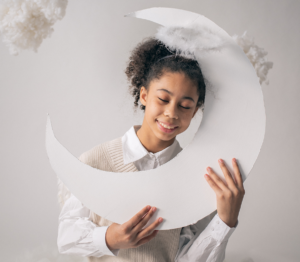 How to make year-end less crazy - and more joyful!
In this week's Systems Change Newsletter…
Catalytic Thinking Exercise:
How to make year-end less crazy - and more joyful!
Between the holidays and the wrapping up of another year, this time of year makes us all a little crazy. So much is packed into a few short weeks!
What, then, does it take to keep breathing, to find space to enjoy this time of year? Well, Catalytic Thinking of course!
Try this:
When life feels out of control, at holiday time or any time, after taking a deep breath, you can ask yourself…
What is the most important thing right now?
And why is that important to me?
These Catalytic Listening questions bring us back to what is most important in our lives – the reasons we do what we do.
Perhaps it is important that my family knows they mean everything to me.

Or perhaps it is important that my kids are filled with joy because there are so few opportunities to feel the magic of the holidays

On a work-related note, perhaps it is important to me that we reach our year-end fundraising goal because fundraising is my job, and I want to do it well (Notice this isn't about why it's important to raise money in general, but why it's important TO YOU. Because YOU are the one feeling the pressure!).
From there, we can ask about the conditions that will turn those values-driven aspirations into action.  What would it take for those important things be my whole focus? What would I need to be assured of? And how about my family? What would they need to be assured of? What would they need to know?
What would it take for my family to know what they mean to me?

What would it take for my kids to be filled with magic and joy?

What would it take for me to do the very best I can at my fundraising job?
Often when we ask these questions, we are able to see not just what must be done to achieve our goals, but importantly, what we can let go of – the things that don't further what is most important.
As an example, let's look at this edition of our eJournal.
Like you, we are also going a bit crazy with the holidays and year-end. When we asked ourselves these questions, here is what arose for us:
a) What is the most important thing right now? Why is that important to us?
Normally this newsletter begins with invitations and announcements. Then we dive in to exercises, complete with resources to further your practice and a Catalytic Thinking story. Asking these questions, though, we saw that the most important thing for this year-end eJournal is that you have a moment of calm, a way to touch back to what really matters. That is important to us because Catalytic Thinking guides us to meet people where they are, to bring out the best in them.
b) What would it take for our readers to feel that calm? What must they have? What must WE have?
First, we ourselves would need to feel calm! We would need to be assured that whatever we provide is helpful at this moment, when YOU are feeling a bit overwhelmed yourselves. We would need to know that what we provide is actually helpful to you. And clearly what you would need is just the "stuff" – no frills, just the meat. 
How did this make our lives simpler? By realizing that you don't have time to think about extra resources or announcements. What you DO need is just a question or two that can help you breathe. Further, we didn't need to add a Catalytic Thinking story this week, because this story here does that!
Just as the questions helped us pare back to the essence of what matters, we hope these questions will help you, not just at year-end, but throughout the year. That is why we do the work we do, helping you bring Catalytic Thinking into your lives and your work.
Help Keep Our Programs Freely Available
Most of the programs at Creating the Future are free or low cost, with liberal tuition assistance when they aren't.
If you find our programs of benefit, we hope you will consider contributing, to help keep these programs available to as many people as possible.   Donate here ...
eJournal Archives:
If you're new to our eJournal, or just want to remind yourself of past practice exercises we've shared, check out our eJournal archives here.

Creating the Future's Mission
Teach people how to change the systems they find themselves in,
to create a future different from our past -
all by changing the questions they ask.