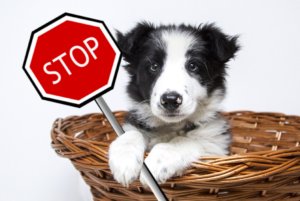 2 Marketing Rules that STOP Social Change
In this week's Systems Change Newsletter…
• Invitations & Announcements  
• Catalytic Thinking Exercise: 2 Marketing Rules that STOP Social Change
• Resources to Further Your Practice
• Story of the Week: Catalytic Thinking in ACTION
Invitations & Announcements:

What's Next for Creating the Future? YOU decide!
It's been an exciting few weeks around here, as you have shared your observations, aspirations, and ideas about what's next for our mission.
In December, we will facilitate Catalytic Thinking conversations via Zoom, focused on the conditions and actions that will create what is possible. Sign up to be part of those conversations at this link. Seating will be limited to 15 people per session, so get your seat now!
Catalytic Thinking Exercise: Avoid these Marketing Rules to Create More Change

No matter the community work you are doing, changemakers are consistently encouraged to use marketing to advance the causes we care about.
Sadly, the marketing approaches that social causes are taught to use may just top the list of "business tools that STOP social change." Here are two reasons that is so.
Harmful Marketing Rule #1: Narrow Your Focus on a Target Audience
To sell cars or cat litter, marketing teaches us to narrowly focus on the ideal buyer, and sell to that person. That seems to make sense in that situation.
We say "seems to make sense" because we haven't tested this advice in the business world. The world we DO know, though, is the social change arena. And when it comes to social change – as in most of life – our actions will affect people far beyond the intended recipient of our services.
At a time that demands our work be as INCLUSIVE as possible, this marketing rule requires that we be EXCLUSIVE right out of the gate, leaving a whole lot of people out of our conversations – people who will be affected, whether we acknowledge them or not. If you've wondered how to significantly reduce unintended consequences, start by ignoring this marketing rule.
Harmful Marketing Rule #2: Identify your Competition and Differentiate
"Who is your competition? And why should someone support your organization vs. them?" This one-two punch of questions leads us to see people who care about the exact same things we care about as mortal enemies.
It will take more than just one organization to address what our communities need and aspire to. We are stronger together than we are alone. While current funding systems require that we compete and differentiate, we don't have to blindly obey.
In both these cases, we do not have to use these tools that were intended for a very different purpose than the work we all do. We are free to choose – to ask different questions, and create more significant change.
Try this

This week's exercise is a simple one:
Stop doing those harmful things.
That's it.
Instead of narrowing your focus at the onset of a planning process, expand it by asking:
"Who will be affected by what we are considering? And what would it take for them to be part of this decision?"
Instead of differentiating from your supposed competition, create connection by asking:
"Who else cares about the things we care about? What could we accomplish together that no one of us can accomplish on our own? And what would need to be in place for us to work together?"
The place for marketing is in the market. But social change happens in community, not in the market - all of us working together to create something more powerful than any one of us on our own.
That is why the questions of Catalytic Thinking focus on inclusion and connectedness. Because together, we really do have everything we need.
Resources to Further Your Practice:
READ: What does it take to build trust among people you previously considered as competition? Read it here…
WATCH: This story of what is possible when we stop competing and start working together.

Watch it here…
Story of the Week: Catalytic Thinking in Practice!
This week's story is actually a compendium of 60+ stories. Folks from around the world have shared their experiences and their aspirations in response to our inquiry about what's next for our work.
As you scroll through story after story, imagine the responses your own community members would share if you asked about YOUR mission. Here's just one example – you can read the rest at this link.
I first got connected to Creating the Future through my work. Since then, I still find ever-growing value in Creating the Future's work. Catalytic Thinking and Catalytic Listening have made me a better listener, parent, not-for-profit consultant, and facilitator.
Creating the Future's work has made possible deeper understanding amongst those I work with. It has made possible more joy in my work, supporting me to sustain my effort and deepen my impact in community.
Over the years I have accessed many benefits through Creating the Future. The practical videos, newsletters, and courses and have all equipped me differently in a gradual way. Another benefit is the community of leaders that come together around Creating the Future's work.
Lastly, I would add the benefit of showing that it's important, even when we don't know what the answer is, to keep asking the questions that might just change the world.
Got a Catalytic Thinking story to share with our readers? Let us know here!
Help Keep Our Programs Freely Available
Creating the Future's eJournal is free. And there are no financial barriers to our classes – tuition is whatever folks can afford. Because we never want money to stand in the way of people learning.
If you value our content and our approach, please donate here – and please consider becoming a monthly supporter of our work.
eJournal Archives:
If you're new to our eJournal, or just want to remind yourself of past practice exercises we've shared, check out our eJournal archives here.

Creating the Future's Mission
Teach people how to change the systems they find themselves in,
to create a future different from our past -
all by changing the questions they ask.