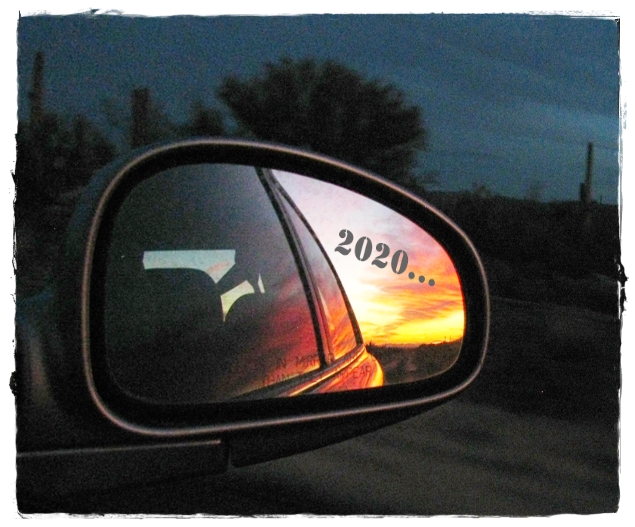 We CAN create a future different from our past!
Heading into 2021 with gusto!
If there is one question we heard repeatedly throughout the most trying year many of us have lived through, it was "How can we create a future different from our past?"
We hope these opportunities for learning, exploring, and experimenting help all of us do just that in the days and months ahead.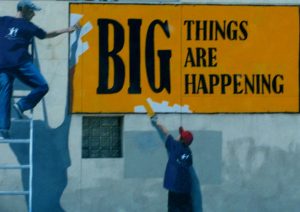 Making this eJournal YOURS
This eJournal is entirely for you - to help you strengthen your Catalytic Thinking muscles, to help stretch your thinking about what is possible.
While the world has changed a million times in the past several years, this journal has stayed pretty much the same. As we consider what might make the journal more useful to you, we are hoping YOU will be the ones to design that.
On January 7th from 12noon-2pm Pacific time, we will be applying Catalytic Thinking to consider what this eJournal makes possible, and what it would take for it to be as effective as possible. You can see more about that here.
If you love the journal - if you share it and read it when it comes out...

If you do NOT read it thoroughly and have ideas to make it more useful for you...

If you want to practice Catalytic Thinking in real time with a real, practical matter...

Please click here and add your voice to the discussion us on January 7th.
Board Recruitment in Real Time
Our board is joyfully stepping into its new role as the keepers of the organization's integrity. And what a difference that is already making for the focus of our conversations!
At our January meeting, we will be exploring what Board Recruitment will look like through this new lens.
What qualities will we seek in board members?

Where will we look?

What can new members expect as they step onto the board?
If you have considered recruiting new members to your own board, and want to explore and learn alongside us, we hope you'll add your thoughts to our conversation! You will find info about how to do so at this link.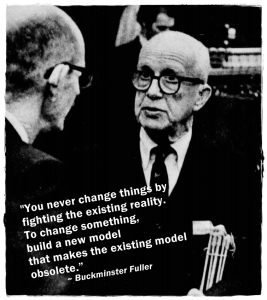 New Classes
As the political divide widens, the need for Catalytic Listening seems to grow exponentially. Beyond listening for empathy and caring (all vitally important), Catalytic Listening is about listening for the potential in people. This practice gives you a whole different lens through which to see the person in front of you, helping you open the door so that person can step into their own potential.
In early 2021, we will be launching a new self-paced class on Catalytic Listening. And like all our click-and-play classes, the tuition will be "Pay what you can."
If you would like to be notified when that class is up and running, please let us know.
The Future of Creating the Future
All around the world, 2020 was one heck of a disruption. Despite those twists and turns, Creating the Future began stepping firmly into what's next - sharing more broadly what we have learned about creating change. You can see some of what we accomplished in 2020 at this link.
Your contributions are how we are able to provide so many programs at little or no cost. If you find benefit from the work we are doing, we hope you will join in with others from all around the world to help support this work.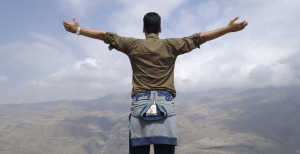 A final note...
2020 is now in the rear-view mirror, and not a moment too soon. This year has been a struggle for all of us, with so much uncertainty, so much fear, so much grieving around every bend.
It has also been a year of kindness. A year of finding ways to stay connected. A year where people's greatest wish isn't for a better car or a bigger house - it is simply to hug the people we love.
During this year, your support has been both our anchor and our buoy. At every turn, you have sent notes of encouragement. You have told us we are helping to make things better. You have thanked us for work we consider an honor and privilege to be able to do.
As we look back on this year of mixed blessings, we know unequivocally that YOU are what made 2020 bearable for all of us at Creating the Future.
And for that we are grateful beyond words.
Sending you our very warmest wishes for a peaceful, joyful, safe, and healthy 2021,
The team at Creating the Future
Want to learn alongside other people who are also trying out Catalytic Thinking practices? Join our Catalytic Thinking in Action community on Facebook - a welcoming place where you can ask questions and learn from people like you who are experimenting with these practices. We look forward to seeing you there!
Help Keep Our Programs Freely Available
Most of the programs at Creating the Future are free or low cost, with liberal tuition assistance when they aren't.
If you find our programs of benefit, we hope you will consider contributing, to help keep these programs available to as many people as possible.   Donate here ...
eJournal Archives:
If you're new to our eJournal, or just want to remind yourself of past practice exercises we've shared, check out our eJournal archives here.

Creating the Future
is a collection of people around the world supporting each other in a grand experiment:
To determine how much more humane the world could be
if the systems that guide our work and our lives 
were creating conditions for all of us to thrive.