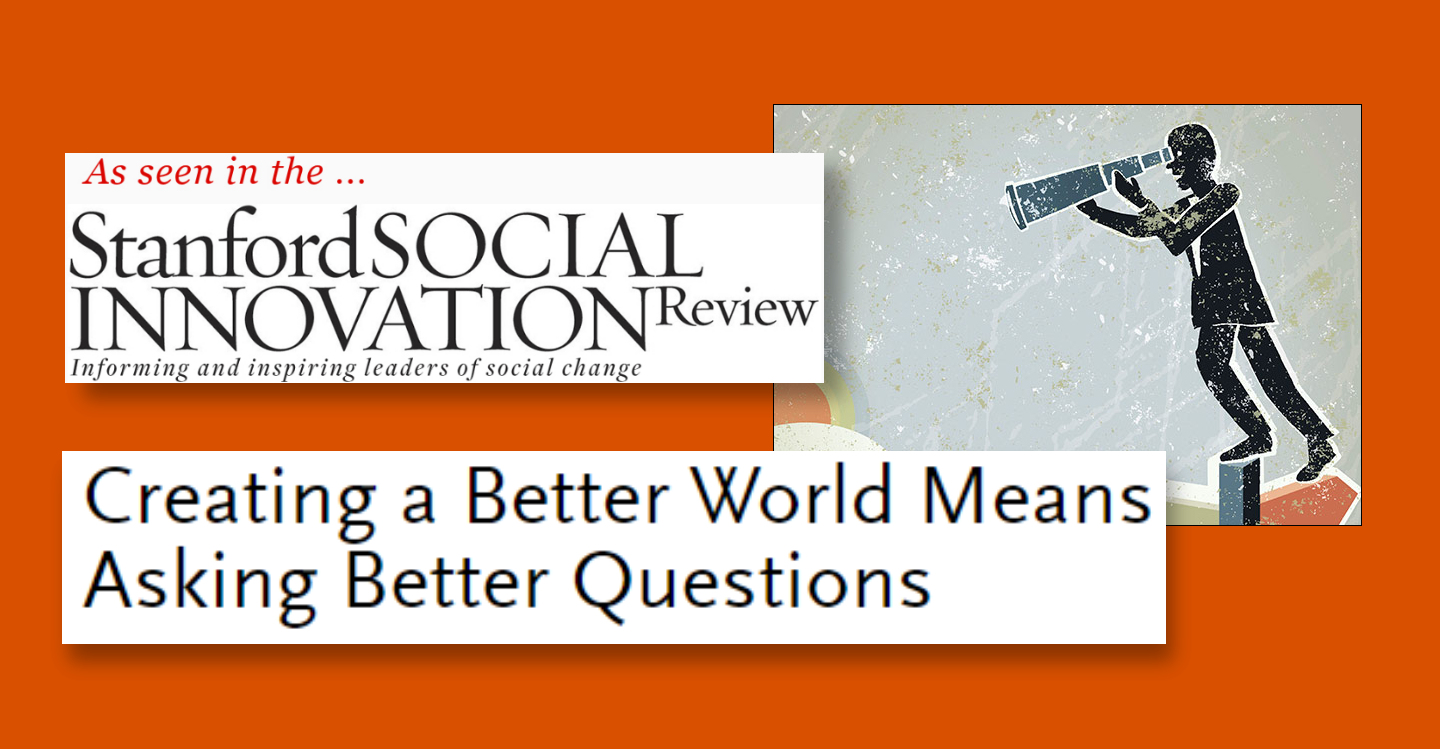 Catalytic Thinking
for the Win!
This week's eJournal is short and sweet – just one announcement:
Stanford Social Innovation Review has published an article on Catalytic Thinking!
We are excited to have a piece you can share with team members and partners, showing the power of this practice.
And we are deeply grateful to our friends and colleagues who shared their stories in that piece.
The link to the article is here.
Here are just some of the highlights...
Rather than thinking of "vision" as a warm-up exercise before getting to "the real stuff," Catalytic Thinking assumes that high-potential outcomes ARE the real stuff.
"Resources are scarce" and "competition is reality" are stories our culture repeats so often we take them as truth. But resources and money are not the same thing.
Change doesn't have to happen slowly and incrementally. Change can happen quickly and dramatically when we change the questions that guide our work.
We hope you enjoy reading this piece as much as we enjoyed creating it!
Want to learn alongside other people who are also trying out Catalytic Thinking practices? Join our Catalytic Thinking in Action community on Facebook - a welcoming place where you can ask questions and learn from people like you who are experimenting with these practices. We look forward to seeing you there!
Help Keep Our Programs Freely Available
Most of the programs at Creating the Future are free or low cost, with liberal tuition assistance when they aren't.
If you find our programs of benefit, we hope you will consider contributing, to help keep these programs available to as many people as possible.   Donate here ...
eJournal Archives:
If you're new to our eJournal, or just want to remind yourself of past practice exercises we've shared, check out our eJournal archives here.

Creating the Future
is a collection of people around the world supporting each other in a grand experiment:
To determine how much more humane the world could be
if the systems that guide our work and our lives 
were rooted in questions that bring out the best in each of us.