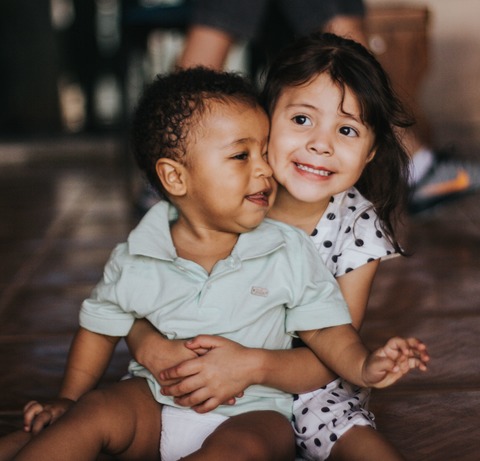 "
My true religion is love and compassion. No need for complicated philosophy. Love for others, no matter who or what they are – that is ultimately all we need.
"
Compassion Starts with You
Those of us striving for a kinder, healthier, and more equitable world speak frequently of compassion.
We wish many of our societal systems were more compassionate and equitable. We hear stories of anger and mistrust, and we dream of a more compassionate world.
Yet just like everything else about building a more humane world, compassion begins with each of us. And specifically, compassion begins in our brains.
One of the ways our brains inadvertently lead us away from compassion is actually a system designed to conserve energy in the brain. That system creates thought-shortcuts, so that we don't have to think about the kinds of routine things we do again and again. Imagine the energy our brains would need if, every time we ate we had to think, "Now I'm going to eat. Open my mouth, lift the fork, chew..."
The dark side of those brain shortcuts is the huge pile of assumptions we make about each other, many of which are neither compassionate nor kind.
This week's "try this" exercise is therefore aimed at slowing down, to ensure our shortcuts and assumptions aren't getting in the way of our compassion.
Try This
Several weeks ago, the ever-wise Lynne DeSilva-Johnson posted this:
"Try this trick:
Assume you don't know anyone's gender. Do whatever you'd do if you weren't sure. Because you probably aren't."
That led to a brilliant discussion in the Catalytic Thinking in Action Group, as the group created a long list of attributes about which we tend to make assumptions. Here are just a few from that list (You can see the whole discussion here. If you're not a member, we hope you'll join us!).
Assume you don't know anyone's...
- story, aspirations, traumas or triggers
- family or relationship situation, desire / ability to marry or have kids
- education, income level, work situation
- health or ability issues
- race, ethnicity
Using Lynne's words,
Assume you don't know anyone's race or ethnicity. Do whatever you'd do if you weren't sure. Because you probably aren't.
Assume you don't know anyone's story, their aspirations or their traumas. Do whatever you'd do if you weren't sure. Because you probably aren't.
Assume you don't know anyone's education or income level. Do whatever you'd do if you weren't sure. Because you probably aren't.Using Lynne's words,
As you try this exercise, think of what other categories you might add. And as you head into your day, vow to listen, as the most powerful step you can take in opening your mind. In Lynne's words, "Do whatever you would do if you weren't sure."
Building a more compassionate world begins and ends with each of us. That is why Catalytic Listening is the first step – and the ongoing step – among the three core practices of the Catalytic Thinking framework.
Resources to Support Your Practice
These resources will help you exercise your compassion muscles:
WATCH: This short video excerpt about the neuroscience of brain shortcuts
LISTEN: This

podcast interview

about the power of acceptance and love as tools for social change
LEARN: This fall, we'll be releasing a click-and-play class on Catalytic Listening.

Let us know

if you'd like to be notified when that class is live!
Want to learn alongside other people who are also trying out Catalytic Thinking practices? Join our Catalytic Thinking in Action community on Facebook - a welcoming place where you can ask questions and learn from people like you who are experimenting with these practices. We look forward to seeing you there!
Help Keep Our Programs Freely Available
Most of the programs at Creating the Future are free or low cost, with liberal tuition assistance when they aren't.
If you find our programs of benefit, we hope you will consider contributing, to help keep these programs available to as many people as possible.   Donate here ...
eJournal Archives:
If you're new to our eJournal, or just want to remind yourself of past practice exercises we've shared, check out our eJournal archives here.

Creating the Future
is a collection of people around the world supporting each other in a grand experiment:
To determine how much more humane the world could be
if the systems that guide our work and our lives 
were rooted in questions that bring out the best in each of us.