Current Tools You Can Use NOW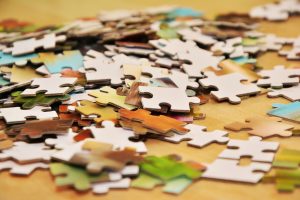 This week kicks off a new feature in our newsletter stream – tools you can use NOW.
While our regular eJournal focuses on things to try as part of your personal Catalytic Thinking practice, in Tools You Can Use NOW, we will share organizational tools.
Why organizations?
Because most of us spend the vast majority of our time at work!
Imagine what would be possible if Catalytic Thinking were at the root of all those workplace systems we encounter every day! If systems change starts with each of us, there is no better place to begin than those workplace systems.
For that reason, we will be interspersing the personal practices of our regular Catalytic Thinking eJournals with some ways to apply Catalytic Thinking to those organizational systems.
To kick things off, let's begin where it all begins - recruitment.
Recruiting new team members
Whether you are adding new staff, volunteers, or board members, this is where it all starts. From the moment you make a connection with that prospective team member, the process – and importantly, the relationship - has begun.
For the past few months, Creating the Future has been applying Catalytic Thinking to designing our board's recruitment process. Talk about some energizing conversations!!
As you review the questions we asked and answered, you'll see that those same questions can apply to whatever position you are looking to fill.
Here are just a few juicy tidbits from that process:
Do NOT lead with "Would you like to be on our board?" Like a marriage proposal, that is the LAST question in the courtship, not the first.
Orientation and recruitment are the same thing. Done well, orientation starts the minute we introduce ourselves.
Seek qualities, not qualifications. First and foremost, be clear about the kinds of people you want to work with. Address qualifications only if necessary, and only after you've established what you're looking for at the human level.
As you review the summary of our process, we know you will find tons of tools and approaches you can use in your own efforts. Whether you are recruiting volunteers, staff members, or board members, this will be a great start.
And please let us know what happens when you apply Catalytic Thinking to your own recruitment efforts!
Help Keep Our Programs Freely Available
Most of the programs at Creating the Future are free or low cost, with liberal tuition assistance when they aren't.
If you find our programs of benefit, we hope you will consider contributing, to help keep these programs available to as many people as possible.   Donate here ...
eJournal Archives:
If you're new to our eJournal, or just want to remind yourself of past practice exercises we've shared, check out our eJournal archives here.

Creating the Future's Mission
Teach people how to change the systems they find themselves in,
to create a future different from our past -
all by changing the questions they ask.