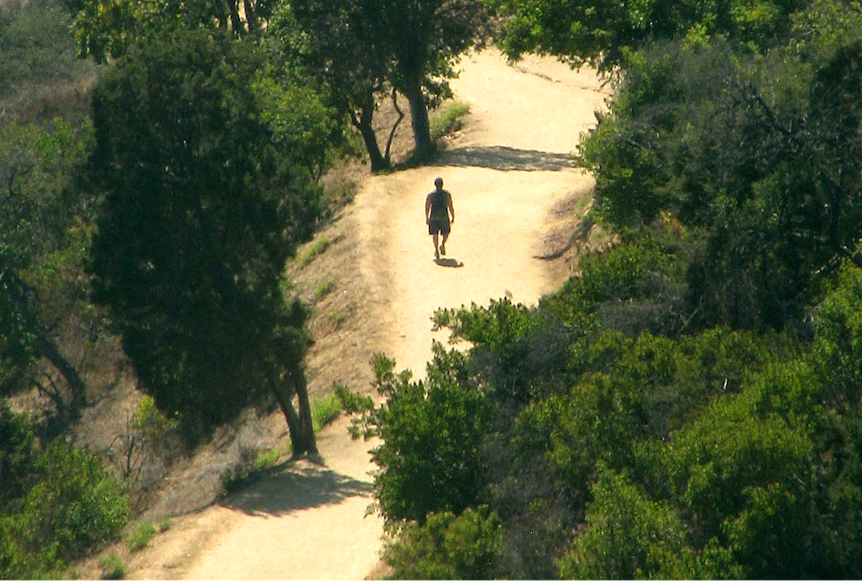 You don't have to go it alone
In this week's Systems Change Newsletter…

Invitations & Announcements 

 
Catalytic Thinking Exercise: Your mission: You don't have to go it alone
Resources to Further Your Practice
Invitations & Announcements:
Creating the Future in Arizona, New Mexico, and Colorado!
This fall, Creating the Future's founders are taking our mission on the road, sharing Catalytic Thinking across Arizona, New Mexico, and Colorado. That means you could bring Creating the Future to your town!
If you would like to have Hildy and Dimitri do a workshop or a talk, or convene groups to explore what is possible - or whatever else you can think of - hit reply to this email and let us know. You can also find details at this link. We hope to see you soon!
Catalytic Thinking Exercise:
Your mission: You don't have to go it alone
What might be possible if your whole community owned your mission?
Whether you are focused on poverty issues or the arts, literacy or domestic violence… imagine what could be possible if your mission were being implemented by everyone whose lives are touched by your work?
That is what we are stepping into at Creating the Future.
We've detailed our thinking, as well as the first steps we'll be taking, at this link. Here is sneak preview:
During our engagement activities last year, our community (you!) told us that it is important that the questions of Catalytic Thinking be ubiquitous. You told us it is therefore important to have
Places to learn Catalytic Thinking
Places to gather together with other Catalytic Thinking practitioners
Places to be inspired to experiment with Catalytic Thinking.
Aligning with our values around Collective Enoughness – that together we have everything we need - we will NOT be doing that teaching, convening, and inspiring. Instead, we will share the implementation of our work with individuals and groups who are already teaching, convening, and inspiring folks.
Nonprofit resources centers, independent consultants, and university classes

Coalitions and affinity groups

Other people's podcasts and blogs

And much more
If others are teaching and inspiring and bringing people together, what better place for folks to learn and experiment with Catalytic Thinking than the places they are already learning and gathering?!
Creating the Future's work will therefore be to ensure those groups and individuals have what they need to teach Catalytic Thinking, convene communities of practice, and share the inspiration to experiment. A library of resources that anyone can use to incorporate Catalytic Thinking into whatever they are already doing. You can see more about what that might look like at this link.
If sharing Catalytic Thinking relies solely on our organization, our reach will be limited. That reach grows exponentially when there are networks upon networks sharing it.
Imagine the power of a whole community sharing the responsibility for implementing your own mission! That true power of Collective Enoughness is precisely what we will be experimenting with next.
Try this:
The simple questions of Collective Enoughness can be applied to any effort.
1) What has to happen for this effort to be successful?
As you map out whatever you are working on, what needs to be in place for that work to occur? What functions have to happen? What tools are needed?
2) Who in your community is already doing any of those functions? Who already has the tools you need?
Before creating a cash budget for your answers to Question 1, first list all the groups who are already doing what you need. And start having conversations about the possibility of partnering with them, so that they can implement that part of your work!
Hildy often tells the story of using this approach to build the first Diaper Bank. (In fact, Hildy details how they did it in our self-paced Collective Enoughness class!)
Instead of renting a warehouse and hiring personnel…

Instead of hiring caseworkers and a volunteer coordinator…

Instead of buying trucks for picking up diapers at collection sites…
Instead of bringing all those functions in-house, the diaper bank partnered with organizations in the community who were already doing each piece of that work. The whole diaper bank was a functional collaboration, sharing the work with folks who were already doing warehousing, casework, volunteer management, driving around town, and more.
Imagine what that approach could make possible for your own work!
Clearly, it saves money. In fact, it can save a lot of money

More importantly, the very act of resourcing your work builds community, building strength upon strength.
The power of Collective Enoughness lies in its definition: Together we have everything we need. We are stronger together than any one of us could be on our own. That is why Collective Enoughness is such an integral part of the Catalytic Thinking framework
Resources to Further Your Practice:
WATCH: Our self-paced Collective Enoughness class can help start you on your journey to sharing resources. Dive in here…
READ: Our team's decision to take slow time to decide our next steps was a gift for all of us. Without that permission, we might not have come up with this Collective Enoughness approach. Your team can do the same thing!
READ: Want more examples of Collective Enoughness in action? Just click here…
Help Keep Our Programs Freely Available
Creating the Future's eJournal is free. And there are no financial barriers to our classes – tuition is whatever folks can afford. Because we never want money to stand in the way of people learning.
If you value our content and our approach, please donate here – and please consider becoming a monthly supporter of our work.
eJournal Archives:
If you're new to our eJournal, or just want to remind yourself of past practice exercises we've shared, check out our eJournal archives here.

Creating the Future's Mission
Teach people how to change the systems they find themselves in,
to create a future different from our past -
all by changing the questions they ask.