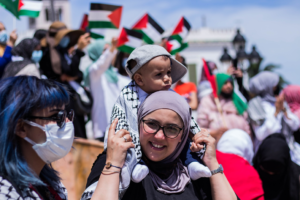 3 Questions to Move from Helplessness to Action in Troubling Times
In this week's Systems Change Newsletter…

Invitations & Announcements 

 
Catalytic Thinking Exercise: 3 Questions to Move from Helplessness to Action in Troubling Times
Resources to Further Your Practice
Invitations & Announcements:

Next Level LISTENING!
Bring your communications skills to the next level with our brand new Catalytic Listening webinar, in partnership with PANO – the Pennsylvania Association of Nonprofit Organizations. This class will help you bring out the best in yourself and those around you, all by how you listen.
If you've ever felt misunderstood when all you were trying to do was help - scratching your head and wondering, "What just happened here…?"…

If you want to help your colleagues and family members to find their own wisdom and possibilities…

If you want to get beyond your own biases, assumptions, preconceptions (and help others do the same)…
That's just some of what this webinar is about. See what else you'll learn here…
Catalytic Thinking Exercise:
Moving from Helplessness to Action
In a recent meeting at Creating the Future, one of our team members shared that Catalytic Thinking is providing them with hope in the face of hopelessness.
These days, hopelessness seems to be everywhere. Shootings that were endemic to the U.S. are now spreading around the world. The economy is hurting the ability of anyone but the very wealthy to feel secure. Throughout it all, democracy seems to be under attack everywhere we look.
Catalytic Thinking is no panacea. Yet those powerful questions are a pathway to hope as we try to find a way to make a difference, to feel less helpless in the face of so much bad news.
What will it take for each of us to move beyond that feeling of hopelessness, to step into our power to remedy the many harms we see being done?
Try this
Back in 2016, Hildy penned an article to help people move forward during dark times: 3 Questions to Move from Helplessness to Action in Troubling Times.
Those 3 questions follow the path of Catalytic Thinking:
What positive result do I want?

Who else cares about this?

What gifts and strengths do I have to share?
If you are tired of feeling hopeless and are looking for a place to start, head to that article and take that first step.
The world needs all of us of kind heart and compassionate spirit to lead the charge to what's next.
That starts with you. And we hope Catalytic Thinking helps you find the path from hopelessness to action.
Resources to Further Your Practice:
WATCH: This oldie-but-goodie TED talk shows the difference one person can make Watch here…
LEARN: The next webinar in our series will be about Community Impact Planning – how organizations can turn their hopes into reality. If you want to be notified when that session is announced, l

et us know here…

READ: There is power in simply telling people, "I'm glad you're here."

Read it here…
Help Keep Our Programs Freely Available
Creating the Future's eJournal is free. And there are no financial barriers to our classes – tuition is whatever folks can afford. Because we never want money to stand in the way of people learning.
If you value our content and our approach, please donate here – and please consider becoming a monthly supporter of our work.
eJournal Archives:
If you're new to our eJournal, or just want to remind yourself of past practice exercises we've shared, check out our eJournal archives here.

Creating the Future's Mission
Teach people how to change the systems they find themselves in,
to create a future different from our past -
all by changing the questions they ask.